ALL NATURAL
Pure carrier and essential oils are the backbones of our formulations. No Parabens, SLS, Chemicals, Synthetic fragrances or harsh additives.
SIMPLY COMPLEX
We believe fewer well-designed products can serve you better than a menagerie of single-use clutter. Top tier ingredients, meticulously selected to maximize each products range of use.
SMALL BATCH
All items are hand made, and in small batches to make sure it meets the high quality and effectiveness you expect from Beaver and Wood products.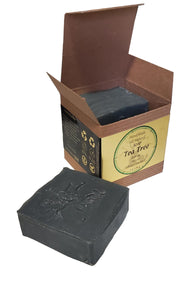 I received your products as a Christmas gift and they were amazing!  Your butter is the best moisturizer I have ever used.

Sally
I am hooked now! Totally an addict to the soap. Thank you so much I love it.

Karine
My linen closet smells delicious because of your soap.  Everybody opens it and they're like "What do you use?!?!?"

Genevieve
Create top tier all-natural body care products that support your daily pursuit of self-care and improvement. Beaver and Wood was an evolution of a passion for using all-natural ingredients that can do it all while maximizing the potential uses for each product.  We never use harsh chemicals, artificial preservatives or low-quality additives.  Each product is simple to choose, simple to use and is made for multiple different uses. We believe fewer well-designed products can serve you better than a menagerie of single-use clutter.
The Story
A Polish born Canadian once had a hobby....
Inspired by Earl Grey Tea, and family perseverance to use what is around us to make what we need to survive.  The first batch of soap was handmade in a kitchen with oils from the cupboards, and oatmeal out of a cereal box. 
The ingredients have always been natural and of the earth, the recipes meticulously balanced to maximise its potential, and all scents are blended as if they were the finest perfumes.  These products have been a personal passion for over a decade, and have been extensively tested by myself, my family and friends.  When I've had any reason to give someone a gift, it has always been of my own making.  In doing so over the years, Beaver and Wood products were constantly pushed to grow from the demands of those who used them.
Contact Us