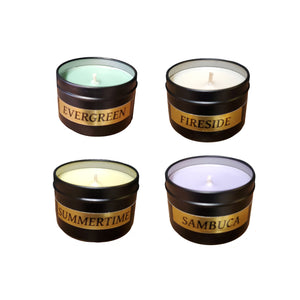 Get it all and save on the price! Comes with free shipping Canada Wide.
Fireside Candle - 4oz

Lemongrass Candle - 4oz
Evergreen Candle - 4oz
Sambuca Candle - 4oz
Want a different set? simply write in notes at checkout which 4 you would prefer, all Fireside, 2 Sambuca and 2 Lemongrass etc..